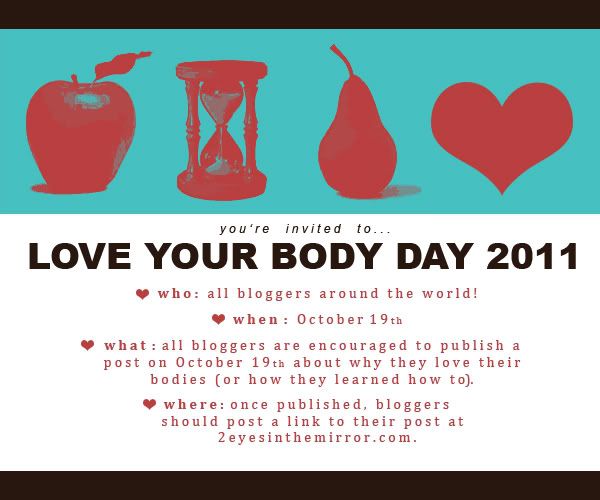 Is Ashley inspiring or what?! :) I don't know about you, but I'm pretty impressed and I will definitely be linking up with her on October 19.
Interested in linking up too? Check out Ashley's blog,
Two Eyes in the Mirror
for some more info about the linkup and a few Love Your Body writing prompts if you need a little help writing your post.
Ashley
thanks for inspiring all of us.
I'm looking forward to reading lots of beautiful posts on October 19