Gabey and I getting our pampering on
Dear Gabey,
You know how they say some people come into your life and you're never ever the same? Well you're that person for me. Thank you for our friendship, your energy, and well everything. =) You have brought so much goodness to my life, and I'm going to miss you so so much. I can't wait to come visit you in NYC and watch you do fancy Broadway musical things. ;) Break a leg. xoxo
Dear Matan (aka my brother),
I am so excited you are coming to visit. You know you haven't been down here in about 1.5 years right? =) I'm really looking forward to spoiling you and showing you a good time.
Dear Sea World Dolphins,
Uhm it's been about 2 weeks since I have seen you. There's something seriously wrong with that, and we need to reconnect this weekend, mhm k?
Dear Nadav,
There's no one else I'd rather spend a lazy Yom Kippur with. ;) XO
Dear Jason Mraz,
I am seeing you Saturday night and I am soooooooooooooooooooooooooooooooooooooo flipping excited about it. Seriously now, you are kinda my favorite.
Dear Friends,
Thank you so much for all your input about my upcoming Europe
trip
. I am so excited to follow up with you and put all of your advice to good use.
Dear
House
,
Ok lets reason here. Yes, we love you. Yes, we think you love us too, but why are there MAJOR mishaps every time we try to renovate you?! I mean seriously we picked one stucco color, the store gave our contractor the wrong color, and now we need to figure out how to fix these shenanigans. Wamp wamp.
--
And just a little review of some fun things that have happened around here lately
About that upcoming
trip
Reflecting
and moving forward
Recap of a girly blogger
weekend
in Palm Springs
A
silly
conversation with my boyfriend
That yummy
apple cake
I made
When I ask my boyfriend to take
outfit pictures
for me
I blog
because...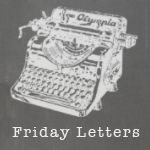 --
Happy Weekend Friends :)